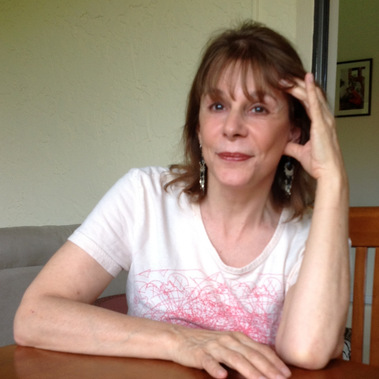 biography
Margery Freeman Appelbaum came to New York eighteen years ago, after spending her professional life as professor, administrator and exhibiting artist in the Washington/Baltimore Area. During that time she received her MFA in printmaking from the University of Maryland, College Park. Although she was part of the printmaking department, her thesis adviser was the printmaker and sculptor, Martin Puryear, who encouraged her to move her work from traditional printmaking methods to handmade paper relief. Mixed Media relief has remained a constant. Spanning her thirty year career, her body of work has crossed between the lines of craft, sculpture and painting.
Appelbaum taught for more than twelve years at the Graduate School of the College of New Rochelle's Arts and Communication Studies. Courses included Mixed Media Painting, Color Theory,and Figure Drawing. During this time she participated as a Roster Artist for the Westchester Arts Council, where she led elementary and junior high school students in visual art workshops and creating mixed media murals.
She is currently a member of the faculty of the SUNY/WCC Center for the Arts where she teaches Portfolio Preparation while also seeing students privately at her studio. Appelbaum has been a recipient of state and county fellowships and numerous awards including the 2009 Gold Medal Award in Painting by the National Association of Women Artists. She has participated in numerous national and international exhibitions, one person shows and has artwork incorporate collections owned by Washington Post, USA Today and the Hyatt Regency, as well as others. Recently she shared a two -person exhibition, "Giving Voice" at the National Association of Women Arts in Midtown New York.
Additional information on Margery Freeman Appelbaum can be found as part of the Drawing Center's Viewing Program at drawingcenter/viewing program.org and at her website: www.margeryfreemanappelbaum.com